Vitamin B2 isn't nearly as popular or trendy as vitamin C, but it's still an important micronutrients for keeping us healthy. Often known as riboflavin, vitamin B2  is a water-soluble naturally found in some foods, added to some food products, and available as a dietary supplement.
As a water-soluble vitamin, the body doesn't keep a large store of riboflavin. Meaning, we need to consume the vitamin quite frequently to avoid deficiency. 
Role of Riboflavin in the Body
Riboflavin plays many important roles in the body, and may be used in the treatment of some conditions, including migraines.  
Riboflavin is a key element of two major enzymes. These enzymes are required for many systems including energy production, cellular function, growth and development and metabolism of fats and drugs.
Additionally, it is also required for the conversion of vitamin B6 into a coenzyme and maintenance of homocysteine levels in the blood, as well as absorption and activations of other micronutrients. 
How Much Riboflavin Do I Need?
Health Canada recommends individuals over the age of 14 and healthy adults should consume between 1.1 and 1.3 mg of vitamin B2 each day. Additionally, Health Canada provides a range of recommended riboflavin intakes for individuals under the age of 14, as well as those lactating or pregnant.
Am I At Risk of Riboflavin Deficiency?
Although riboflavin deficiency is rare, some groups of individuals are more at risk for riboflavin deficiency than others. Some at risk groups include,
Vegans and individuals avoiding dairy products

A significant amount of our riboflavin intake comes from meat and dairy sources. Consequently, vegans and individuals avoiding dairy products are at an increased risk for riboflavin deficiency.

Vegetarian athletes

Limited sources of riboflavin in a vegetarian diet, combined with the increased need for riboflavin in athletes, places vegetarian athletes at an increased risk for deficiency.

Individuals with riboflavin transporter deficiency

Individuals with a rare riboflavin transporter deficiency cannot adequately **absorb riboflavin from their diet, leading to increased risk of deficiency.

Pregnant and lactating women, and their infants

Pregnant and lactating women who consume little to no meat or dairy are at an increased risk of developing riboflavin deficiency. Riboflavin deficiency during pregnancy is associated with adverse effects in both women and their infants, including increase risk of preeclampsia and certain birth defects.
In developed countries, riboflavin deficiency is rare. Symptoms of riboflavin deficiency include,
Skin disorders
Cuts at the corners of the mouth
Cheilosis (swollen and cracked lips)
Hair loss
Itchy and red eyes
Breakdown of liver and nervous system
Prolonged riboflavin deficiency can lead to the development of anemia and cataracts.
It is common for people with riboflavin deficiency to have additional micronutrient deficiencies, which can influence symptoms.
Where Can I Find Riboflavin?
As a water-soluble vitamins, riboflavin can be found in many foods. Rich sources of riboflavin include,
Fish, meat, and poultry

Such as turkey, chicken, beef, kidneys, and liver

Eggs
Dairy products
Asparagus
Artichokes
Avocados
Cayenne
Fortified cereals
Lima beans, navy beans, and peas
Mushrooms
Nuts
Pumpkins
Sweet potatoes
Cruciferous vegetables,

Such as broccoli, Brussels sprouts, spinach, and watercress

Whole-grain breads, enriched breads, and wheat bran
Similar to many other dietitians, I prefer to take a food-first approach to micronutrients. This simply means that I prefer that we get our nutrients from food first and then supplement with specific micronutrients as needed to prevent deficiency.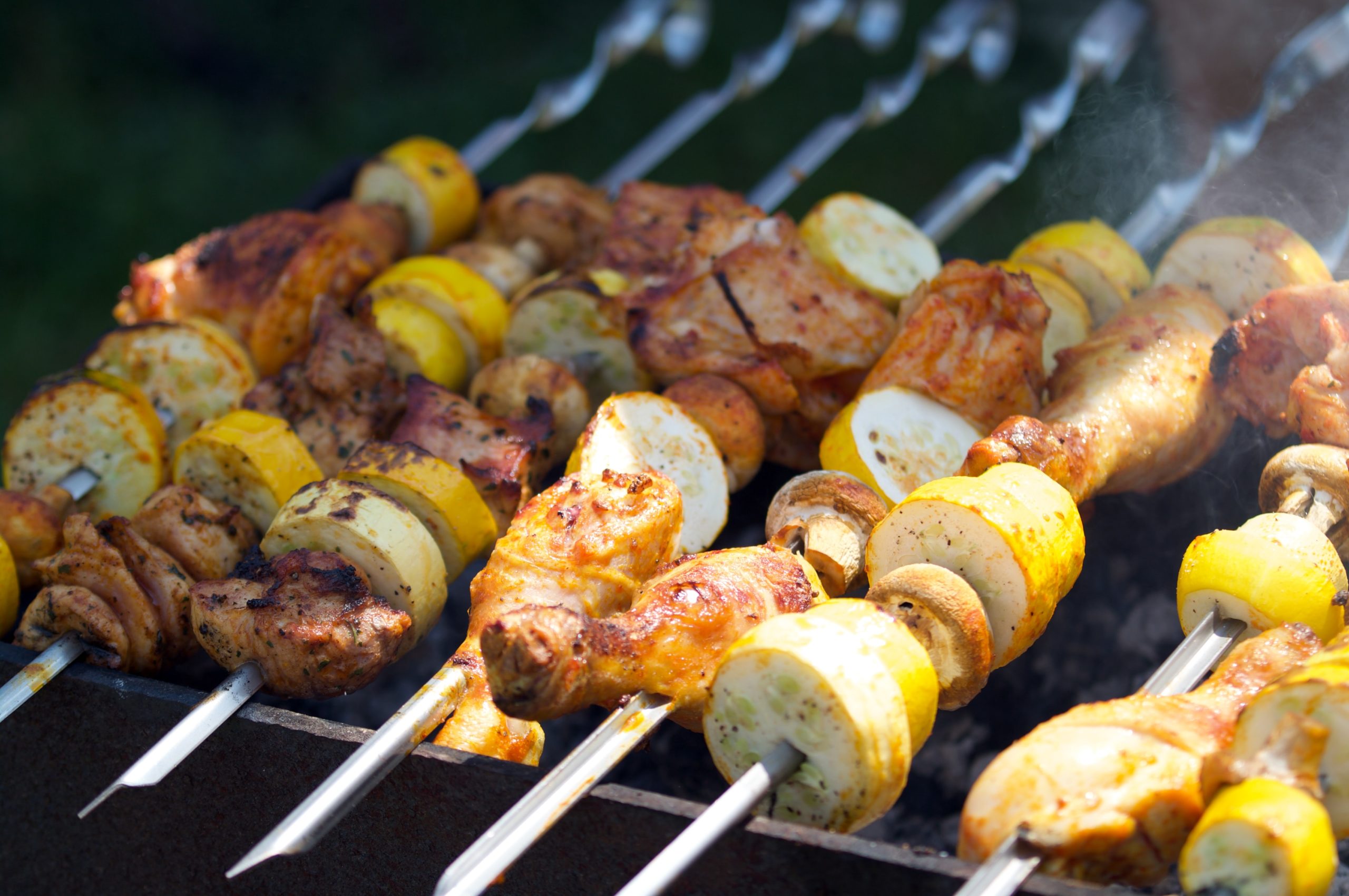 Dietary Supplements
Riboflavin can also be found as supplements in most pharmacies.
Multivitamin supplements often contain 1.3 mg of riboflavin, however it can also be found in individuals supplements or B-complex vitamins in different amounts.
It is important that you talk to your doctor or dietitian before taking riboflavin supplements as they can interact with some medications.
Interaction with Medications
Iron interacts with some medications and can affect how well they work in our bodies. Some examples of these medications include,
Levodopa
Levothyroxine
Proton pump inhibitors (PPIs)
Calcium supplements can limit our body's ability to absorb iron. As a result, people are encouraged to take calcium and iron supplements at different times.